The Day a Christian Stops Being a Child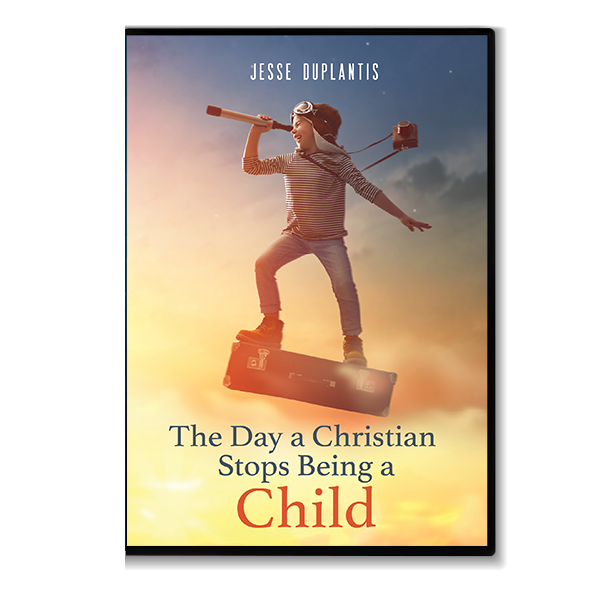 You are Forever God's Child!
Want to know the secret to staying young forever? Simple: Never forget who you are—an ageless child of an eternal God!
Get ready to renew the child in you as Jesse shares how important "childlikeness" is in your walk with Christ. You'll learn how possessing a childlike heart and how remaining receptive, trustful, and full of wonder will usher you into the abundant life your Father desires for you to have. You'll see how:
• God's Kingdom is composed of childlike natures
• To be childlike has the touch of divine all over it
• To be childlike, you must have a simple, loving, trustful, and obedient attitude
• And much more!
Staying young in spirit isn't as hard as you think. Fix your eyes on Christ and go to your Father with childlike faith. Remember, you are not God's adult—you are forever God's child!
"But Jesus said, 'Let the little children come to Me, and do not forbid them; for of such is the Kingdom of Heaven."
Matthew 19:14 NKJV
DVD Includes: Closed Captioning, English Subtitles, Widescreen
Run Time Approximate: 65 minutes