Three Aspects Of Joy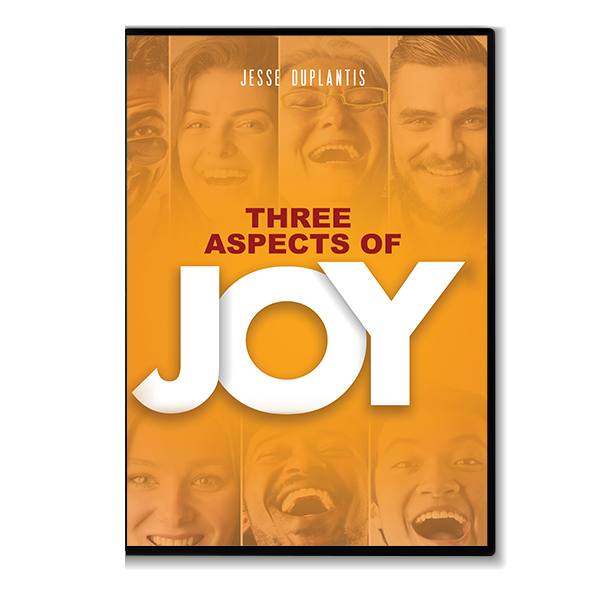 You Can Have God's Joy Every Day!
Have you spent time in God's presence today? Jesus is waiting and wants to give you something that will bring you strength, peace and rest, no matter what's happening around you—His JOY!
Get ready for your spirit and soul to take flight as Jesse explores three aspects of joy that will enlighten and empower you in your faith journey. You'll learn how:
Christ is the author of joy and He dispenses it by the witness of the Comforter
Joy unites and gives you inward power
Joy is your defense against evil
Belief in Christ is joy because it creates harmony in your soul
And much more!
God's joy isn't an emotion; it's a fruit of the Spirit intended to make you steadfast and immovable above all the circumstances of life. So go ahead—get around Jesus and get His joy today, and every day!
"Thou wilt shew me the path of life: in Thy presence is fulness of joy;
at Thy right hand there are pleasures for evermore."
Psalm 16:11
DVD Includes: Closed Captioning, English Subtitles, Widescreen
Run Time Approximate: 64 minutes