If You Refuse To Be Contained, You Cannot Be Confined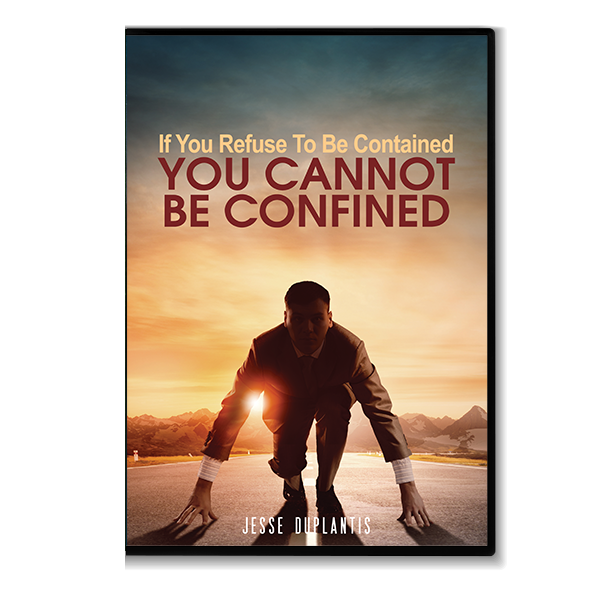 Take a Leap of Faith and Win!
Are you ready to see your God-sized dreams come true? Come on, all it takes is a leap of faith!
Join Jesse for a teaching that will empower you to break free from the confines of life and move you forward into your divine destiny. You'll learn about the power of imagination and how to think determined thoughts of purpose and direction that will propel you higher in God. Find out how:
To reach a goal in your life, you'll have to live in the moment and have faith for the future
Wandering around in daydreams never lets you believe what it takes, so you can change what it takes, to start doing what it takes
Faith is a NOW concept. It's the beginning line, not the finish line
And much more!
As God's child, you are not bound by the limits of this world. Learn how to take your position in Christ and move forward in faith. Make up your mind to cross the finish line and win the great life Jesus has for you!
DVD Includes: Closed Captioning, English Subtitles, Widescreen
Run Time Approximate: 62 minutes