It's What's On The Inside That Changes The Outside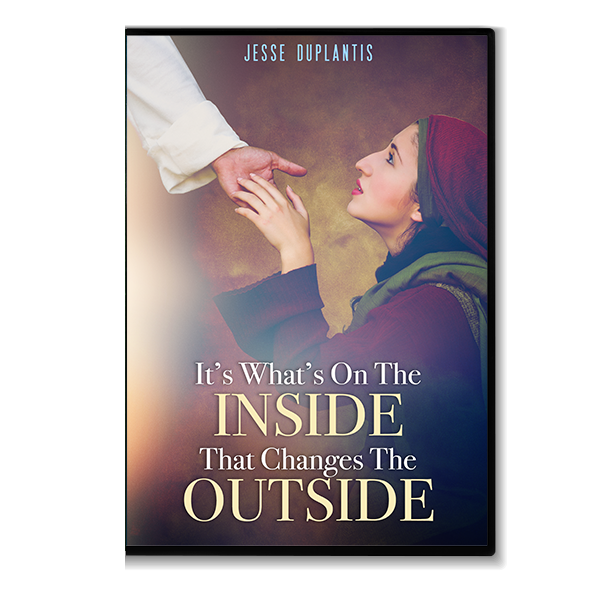 Believe God and Change Your Life!
Do you need a miracle? Healing in your body? Your marriage? Your finances?
Whether it's spiritual, physical, or financial, Jesus has healing and wholeness for you. The first step to receiving it begins with what you believe deep inside. As Jesse examines how Jesus healed the woman with the issue of blood, you'll learn how your faith can touch God and change any difficulty into victory. Find out how:
Miracles are always born out of the sense of a supreme need
The smallest effort of belief will bring a response from God
Your faith is the hand which receives the blessing
And much more!
Whatever you are in need of, God has given you the measure of faith to receive from Him. Learn how to press through with your belief and receive your miracle. Trust God—He will change your life!
"For she said within herself, If I may but touch His garment, I shall be whole."
Matthew 9:21
DVD Includes: Closed Captioning, English Subtitles, Widescreen
Run Time Approximate: 61 minutes