What In Hell Do You Want?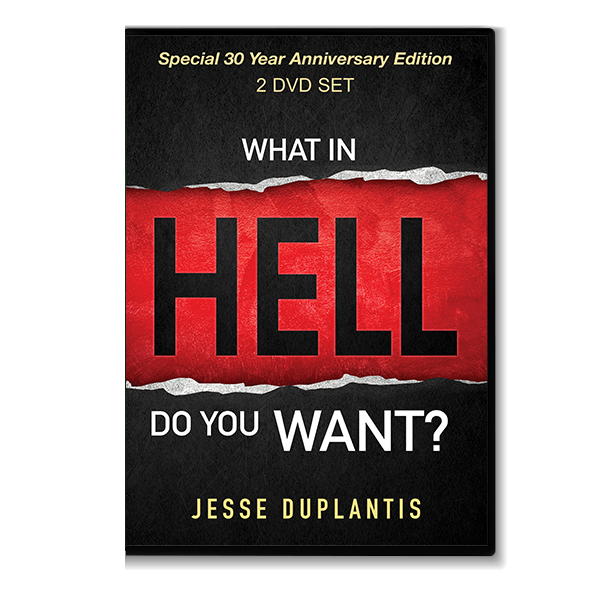 In his straightforward teaching about temptation and deception Jesse asks, 'What in Hell do you want?' You'll gain a spiritualized 'common-sense' view of the devil's deceptive tactics and start to view sin in a whole new light.
What In Hell Do You Want?
Discover the Danger of Deception
Special 30 Year Anniversary Edition - 2 DVD Set
What does hell have to offer that you are willing to go there? Nothing! When Jesse preached this powerful straightforward sermon 30 years ago under a tent in New York, people ran forward to give their lives to Jesus. Now, in this special 2 disc Anniversary Edition, you can hear timeless truths that expose the danger of deception and equip you to live clean in a dirty world.
Disc 1 includes:
What In Hell Do You Want? message preached 1998, REMASTERED, 79 minutes
Special Bonus Feature: 2018 Interview, 10 minutes
Disc 2 includes:
Living Clean In A Dirty World message preached 1998, REMASTERED, 45 minutes
DVD Includes: Closed Captioning, English Subtitles and Widescreen