Living at the Top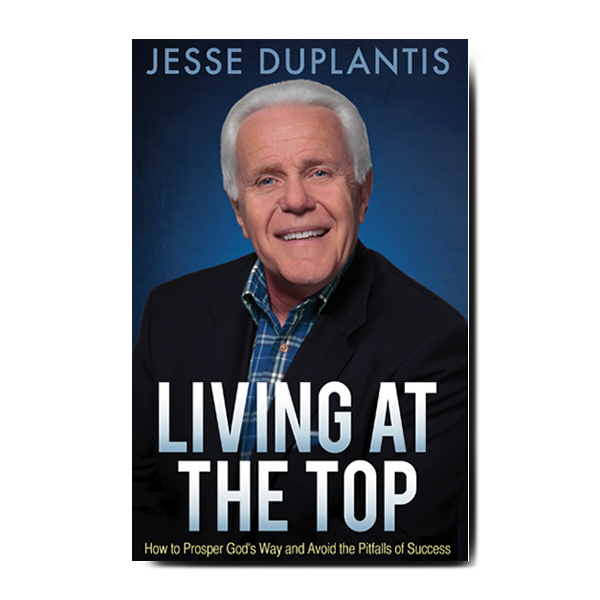 Get Your Copy Today!

How to Prosper God's Way and Avoid the Pitfalls of Success
Rid yourself of the mindset that limits success and begin living the top-tier life that God has for you. In this fast-paced and easy-to-read book, Jesse Duplantis shares his wisdom for attaining godly prosperity as he delivers powerful truths that will inspire you to succeed.
Through Abraham's successes and failures, Christ's divine method of faith, and stories and principles Jesse has used in his own life, you will learn how to:
Refuse the religious status quo and adopt a mindset for success—God's way!
Get what you want and get rid of what you don't want—God's way!
Subdue fear and "trade" your thoughts for good ones that work—God's way!
Lose the notion that "things" are bad and expect tangible riches—God's way!
Trust yourself and "pitch your tent" in the proper direction—God's way!
Align your mind and heart, and learn to release nagging doubt—God's way!
Handle change and the "discomfort of prosperity"—God's way!
Never let success destroy you or change who you really are—God's way!
Enjoy ALL the good moments as you rise all the way to the TOP—God's way!
God's will is for you to be blessed in every area of your life. Get inspired to succeed while avoiding some of the common pitfalls of success in Jesse Duplantis' Living at the TOP!


For the Kindle, iTunes or Nook version of this book, please click on the appropriate logo below:
ISBN: 9781634161602
224 pages