The Goal of Christianity is Advance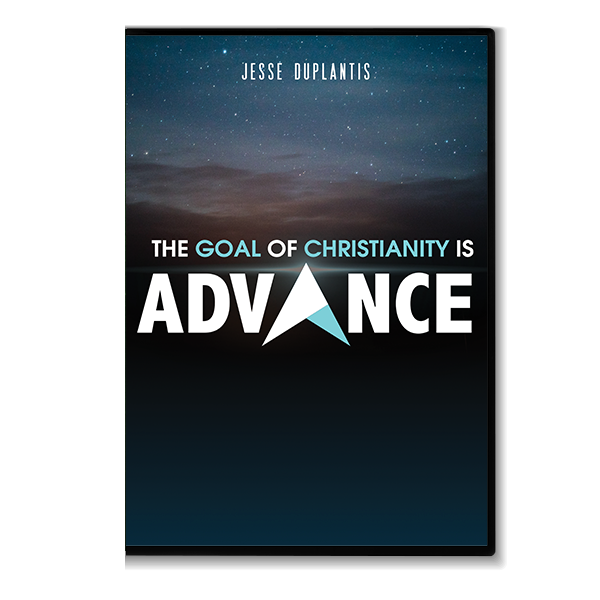 ADVANCE and Win Your Race!
God created you to advance—not retreat. He designed you to be a mover and a shaker, a sower and grower, a fruitful multiplier, and a replenisher of everything He puts in your hand. He wants to help you to grow, to get better, and to accomplish everything He puts on your heart to do!
Get ready to move higher as Jesse inspires you to advance your mindset to run and win the race God has before you. You'll learn how to advance inwardly, outwardly, and upwardly so that advancement becomes a revelation that turns into an inspiration that produces a manifestation in every area of your life. Jesse will also teach you how:
The most important part of your life is what you believe about your future
When you advance, a quickened power of vision comes to you, as well as the energy to act
No one can take away your faith, purpose, or destiny but you
Advancement runs toward you when your faith is activated, and this is done by agreeing with the Word
And much more!
Today is your opportunity to ADVANCE in your health, relationships, finances, and every God-given dream. Learn how to bring your goals and vision into focus and start pressing toward your own mark. God has a great prize in store for you!
"I press toward the mark for the prize of the high calling of God in Christ Jesus."
Philippians 3:14
DVD Includes: Closed Captioning, English Subtitles, Widescreen
Run Time Approximate: 67 minutes