Fellowshipping with Your Vision Vol. 1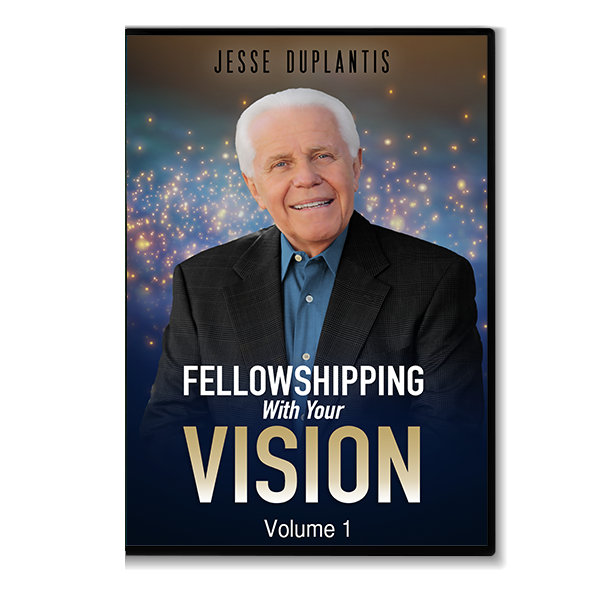 Jesus is calling you to LOOK UP and see what He sees. Jesse shows you biblical ways to engage with God so that He can reveal His vision for your life.
Look Up and See What God Sees—Your Great Future!
You are called by God to do something BIG! Can you see it?
When God created you, He had an awesome plan in mind. He equipped you with everything you would need to bring that vision to pass. But you have to envision it, too! Get ready for your vision to explode as Jesse shares keys to developing the trustful fellowship Jesus wants with you that will move you into your divine future, such as:
Closed eyes never see what God sees
Vision always creates fellowship
Vision needs frequent encouragement—it draws breath from its atmosphere
If you are to ever know God and attain His glory, you must have a revelation of vision
When strife leaves, God approaches and you are freer to survey the greatness of your vision
No matter where you are and no matter how impossible it seems, God can bring your vision to pass. Learn how to engage with the One Who holds your destiny. Jesus is calling you to LOOK UP and see what He sees—let Him reveal and complete the wonderful vision He chose just for you!
"And the Lord said unto Abram, after that Lot was separated from him, Lift up now thine eyes, and look from the place where thou art northward, and southward, and eastward, and westward: For all the land which thou seest, to thee will I give it, and to thy seed for ever."
Genesis 13:14-15
DVD Includes: Closed Captioning, English Subtitles and Widescreen
Run Time Approximate: 65 minutes