The Experience of Spiritual Thinking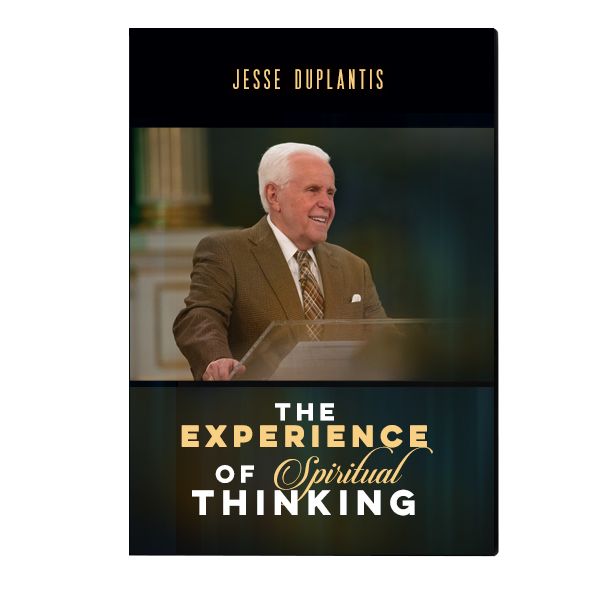 You have God-given gifts that the Lord wants you to explore, develop, and enjoy. When you learn to center your mind and thoughts on Christ with the Holy Spirit as your Guide, the divine life Jesus bought for you will unfold. Experience spiritual thinking and experience God's living power at work
in
you and
for
you every day.
Think Like God—Think Higher!
Your thoughts are POWERFUL...so, what are you thinking?
Jesse brings you a sermon that will illuminate your mind and spirit with God's way of thinking so that you can receive and experience the fullness of His power in your life. You'll understand how allowing your intellect or emotions to lead your thoughts can obscure vital, spiritual truths that Jesus wants you to receive. Come up higher in your thinking and gain insight into the deep things of God as you learn how:
You must not neglect your own spirituality, because you are responsible for it and your character depends upon it

Christian thinking courts investigation and welcomes inquiry

Christianity is not a theory or a body of truth—it is a personal relation, an obedience, and a life of Christ

Understanding people requires more than a clear head—it also requires a sympathetic heart
You have God-given gifts that the Lord wants you to explore, develop, and enjoy. When you learn to center your mind and thoughts on Christ with the Holy Spirit as your Guide, the divine life Jesus bought for you will unfold. Experience spiritual thinking and experience God's living power at work in you and for you every day.
"But the natural man receiveth not the things of the Spirit of God: for they are foolishness unto him: neither can he know them, because they are spiritually discerned."
1 Corinthians 2:14
DVD includes Closed Captioning, English Subtitles, Widescreen
Run time approximate: 58 minutes